Namelessnumberheadman


When We Leave, We Will Know Where We've Been




This K.C.-based trio was pegged early on as Notwist-style electronica trip-hop balladeers who understood how to weave melody into the bloop-bleep landscape. With their debut full-length, they veer off that heavily trodden path for a more-traditional singer-songwriter route and the change of scenery is a surprising improvement.

The band is calling their sound "futuristic low-fi." Not bad. I was thinking more on the lines of "digital indie," or, considering the number of dark electronic tracks, maybe "goth-club"? Opener "Rest Assured," with its acoustic-guitar lead and subtle keyboard touches, sounds like something off the first Reindeer Section CD before it builds into a full-fledged, multi-layered rocker. "Smoke and Mirrors" is strummed guitar, a dry indie vocal and a chiming bell-like synth supporting a reserved melody.

Ah, but then along comes "An Unproven Theorem," with its jittery rhythm track and bombastic, echoing electric guitars that drop off to piano and lonesome vocals. "Conspicuous Minimalism" is a return to the Notwist style that highlighted the band's self-released available-only-at-shows demo, while "How to Attract Love" is a static-laden headtrip that's club-ready from the outset.

They miss on the most subdued numbers (down-right dreary, they are), but there are only a couple of them. With what could be the worst name to come out of K.C. since Cher U.K., Namelessnumberheadman are onto something uniquely their own.

---
back to

Posted Oct 13, 2002. Copyright © 2002 Tim McMahan. All rights reserved.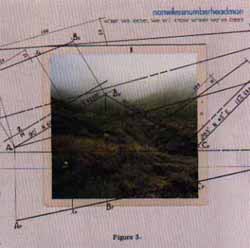 | | |
| --- | --- |
| | Rating: Yes |
| | Obligatory pull-quote: "The band is calling their sound 'futuristic low-fi.' Not bad. I was thinking more on the lines of 'digital indie,'or, considering the number of dark electronic tracks, maybe 'goth-club'?" |
| | |