Unfortunately for Elektra, Nada Surf wasn't interested in retreading the same ground. They released one more album with the major before moving on to Seattle indie label Barsuk, where they would produce the best album of their careers -- 2005's The Weight Is a Gift. Produced by Death Cab for Cutie's Chris Walla, the collection seamlessly melds Nada Surf's knack for writing huge, cushy hooks with a newfound honesty that comes from being on an indie label, where the motivation is more about art than commerce.

"Being on Barsuk is all plusses and not a lot of minuses for us. It's simpler," Elliot said. "If you're trying to get on MTV or VH1, it might be easier with a major label, but there are too many trade-offs. Majors look at the bottom line. Barsuk has a smaller roster and an audience that buys records because they like the label."

There's also less pressure to sell, but ironically, more money to be had. "We can sell an eighth of the records we would need to sell at Elektra in terms of profit," Elliot said. "Our last record sold around 50,000. At Elektra, they would sneeze at that. At Barsuk, the profit structure is completely different. Everyone makes money. You can have a life, pay the rent, make records and not worry about having to sell half a million copies."

Though, Elliot was quick to add, selling a few hundred thousand of The Weight… isn't out of the question. "We've already sold 40,000 in the first six months," he said.

Unlike most majors, Barsuk also keeps its fingers out of the recording process, but to be fair, Elliot said Elektra kept out of the studio during the recording of High/Low -- producer Ocasek wouldn't have it any other way.

"He didn't allow anyone into the studio. No one is going to say 'no' to Ric Ocasek. We had that kind of juice with him." Elektra did enter the process at the end of sessions, especially on The Proximity Effect, their sophomore effort. "We didn't get any feedback until the last hours, when they said, 'We don't have a single here.'" Elliot said. "That's when things got tough. The label has to have something to take to major rock radio."

With Barsuk, on the other hand, the target is college radio. "We haven't had to worry about that," Elliot said.

In fact, with a hit album on their hands, they haven't had much to worry about much of anything, but how does he feel being back in a van? "It's pretty cozy for the five of us," Elliot said. "The creature comforts aren't the same, but with a van you can see the road and the rhythm is better, you know what I mean? We've toured most of our career in a van. We've paid our dues and we like it."

---
Back to

Published in The Omaha Reader Feb. 22, 2006. Copyright © 2006 Tim McMahan. All rights reserved.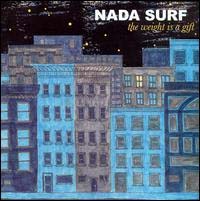 ---

"We didn't get any feedback until the last hours, when they said, 'We don't have a single here.' That's when things got tough."

---