She said songwriter James Hanna grew up with a knack for making noise with his guitar. "All of his bands in high school were him going crazy on guitar. It made sense that we would continue doing that, but in a pop structure," Yuki said. "We all love shoegaze, which is a weird word. Slowdive, My Bloody Valentine, Jesus and Mary Chain, and even new stuff like Mogwai, it makes sense that it would creep into what we do."

Still, the shoegaze tag is getting rather old. "I'm tired of the comparison," Yuki said. "It's asked about in every interview. I understand that everyone needs a reference point, that's fine with me. We all do. But I wish that someone would surprise me with something I never heard before."

With that gauntlet laid before me, I'm going to suggest that Asobi Seksu has a sound reminiscent of 18th Dye, a short-lived (though recently reformed) German/Danish noise band that recorded on Matador in the '90s. OK, that's a bit of a stretch. To be honest, beyond their own unique style, the only other core influence that comes to mind is a more well-known band called The Cure, whose early material bears the same bouncing bass lines and delectable pop sense.

If the shoegaze influence is the No. 1 question Yuki gets from clueless music journalists, No. 2 probably centers around the whole language thing. About half of Asobi Seksu's songs are sung in Yuki's native language, Japanese. Yuki was born in Okinawa, where she lived until the age of two.

"My first language was Japanese," she said. "When we moved to Los Angeles my mother thought I picked up English right away. She said, 'Oh my gosh, my daughter is only two and she's speaking English. She's so smart!' When she asked me to show her friends, they just laughed and said, 'That's not English. That's Japanese spoken with an American accent.' Her friends thought it was hysterical."

Using Yuki's first language in their music was an idea embraced by Hanna, who insisted that "I'm Happy But You Don't Like Me" -- a tune he wrote for the band's debut album -- be sung in Japanese. "He called me and sang it in falsetto using made-up Japanese sounds," she said, laughing. "He said, 'This is going to be your next Japanese song.'

"We use language as another instrument, as part of our overall sound," Yuki added. "I don't feel it's important that people grasp the words, but at the same time I wouldn't say the words aren't important. We get a lot of requests for lyrics."

The exotic language also has helped attract fans to the band. "A lot of people found us because of our use of Japanese and because of our Asian background," she said. "They stick around because they like the music."

---
Back to

Published in The Omaha Reader Jan. 17, 2007. Copyright © 2007 Tim McMahan. All rights reserved.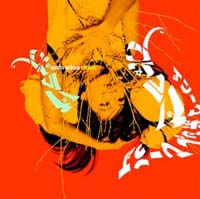 ---

"I don't feel it's important that people grasp the words, but at the same time I wouldn't say the words aren't important."

---