At the Close of Every Day


zalig zijn de armen van geest

Like the voice of David Bazan (Pedro the Lion) singing American Analogue Set or Red House Painters songs, this dual from the Netherlands' music is gorgeous to the point of heartache, stark, and during its darker, dryer moments, downright haunting. Think Low or Bedhead and you're halfway there. In fact, the duo have shared European stages with Low, Arab Strap, Badly Drawn Boy and 16 Horsepower.

They make up for their somewhat obtuse, confusing and impersonal lyrics (some sung in their native tongue) with minimal acoustic arrangements that hang like quiet moments spent in a forest. In fact, their strongest stuff comes when they let their instruments (electric and acoustic guitars, bass, drums and Hammond organ) do the talking ("Dealing with Hatred," "The Glory of Ignorance," "Weltschmerrz Konzept").

The album's title, zalig zijn de armen van geest, means "blessed are the poor in spirit," but the real blessed ones are the few who discover this precious, private little recording.
---
back to

Posted June 22, 2004. Copyright © 2004 Tim McMahan. All rights reserved.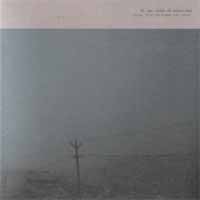 | | |
| --- | --- |
| | Rating: Yes |
| | Obligatory pull-quote: "They make up for their somewhat obtuse, confusing and impersonal lyrics (some sung in their native tongue) with minimal acoustic arrangements that hang like quiet moments spent in a forest." |
| | |