Burgess Shale


It's Never Enough, Is It?

Guest review by Matt Whipkey

San Francisco's Burgess Shale would like you to believe that they sound like such greats as R.E.M., Talking Heads and Radiohead. What an exciting statement (on their one-sheet), as the world could use another Reckoning or Murmur right now.

Unfortunately, the comparison doesn't hold up. Burgess Shale sounds nothing like those beloved alternative-rock gods. Instead, they sound arty and over-intellectual at the expense of good songwriting. The songs are simply not there. Don't get me wrong, there are songs, 17 of them in fact, but don't be surprised if you can't make it past the fifth cut.

Burgess Shale takes pride in its lyrics, which are critical of modern-day society and all that it involves. With song titles such as "No Duh," "Butt Crack Blues," and "Stupidity," they take aim at the convenience and oftentimes ridiculousness of American culture. But their dissonant music, monotone vocals, off-key harmonies and just plain silliness assures Burgess Shale's place right square in the middle of that ridiculousness.

---
back to

Posted Dec. 5, 2003. Copyright © 2003 Tim McMahan. All rights reserved.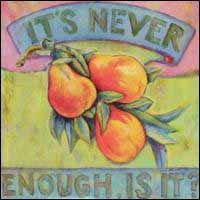 Rating: No

Obligatory pull-quote: "...arty and over-intellectual at the expense of good songwriting."

Tim Sez:

Reminded me both in music and spirit (as well as Phil Cottrell's vocals) of Stan Ridgeway, but without Ridgeway's remarkable hooks, instrumentation and gorgeous production. Muddy and confusing, melodies oftentimes were lost in the compositions, which tried to do too much with too little.


Tim's rating: No