Chase Ave
5-song Demo
Self release
You'll swear you've heard Jason Akana's voice somewhere. Material Issue? Queen? Billy Squire? Where the hell? His vocals anchor this L.A.-based three-piece that adds plenty of pop and sass to their recipe of over-the-top rock ditties. The tuneage runs somewhere between XTC and the Mommyheads, with Akana going higher and higher into falsetto and beyond in these five tracks. It's his theatrical vocals that make Chase Ave. a standout in a sea of bland-ola West Coast rock bands.
More jam that structured pop rock, tracks all pretty much contain the same ingredients: a funky little guitar riff by Akana, Jack Mayer's jazzy, scattershot drums and Shely Dyer's unobtrusive bass, all acting as a platform for Akana's yodal-like vocals, which always seem to bear a circus barker quality. "Enough for Me" for example, has a cool, light electric guitar riff that slowly grows as they come to the chorus. But when it's all said and done, the sounds all seem to bleed away. "Crosses" is a little funkier, a little faster, but try as I might, I can't tell what Akana's trying to say, though judging by his theatrics, I feel I should try harder. "This Town's" opening riff and rhythm bear a striking resemblance to XTC's "King for a Day," but only for the first few moments, then it's back to the band's ol' surfy sound.
On first listening, Chase Ave. sounds distinctly different that what you're getting on the radio these days. But after a few weeks of listening, you realize that nothing on the disc really stands out. No hooks, no sing-along chorus, leaving you with a memory of how the band sounds but not what they've played.
Enclosed with my demo CD was a generic-labeled Chase Ave. live cassette tape that blew the CD away, confirming that this is a band that probably puts on a helluva live show. Now if they could only capture that enthusiasm in the studio… or maybe they shouldn't even try. Who remembers "Frampton Comes Alive"?
---
Contact info:
E-mail: chaseave@aol.com
Website: http://members.aol.com/chaseave
Phone: 310-712-2690
Back to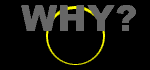 Copyright © 1999 Tim McMahan. All rights reserved.