Citizen's Band

S/t EP




Five-song instrumental EP by the new Omaha 4-piece that includes former members of The Get. It's fine, well-played, hippy jam-band music. Since, hippy, jam-band music isn't my thing, this isn't my thing.

Taken as a whole, the band has a loungy, lite-rock feel. It's probably all that waa-waa pedal that gives it its hippy flair. While the musicianship is right on, the music is watered down, relatively boring stuff that wanders and repeats more than it rocks.

---
back to

Posted April 19, 2003. Copyright © 2003 Tim McMahan. All rights reserved.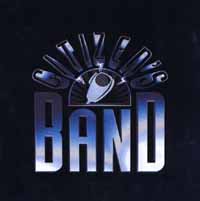 | | |
| --- | --- |
| | Rating: No |
| | Obligatory pull-quote: "...the music is watered down, relatively boring stuff that wanders and repeats more than it rocks." |
| | |