Now with Music for Courage & Confidence, just released on New West Records, Eitzel has taken his newfound pop leanings to another level, paying tribute to some of the most memorable melodies of the past half-century. Among the 10 covers on the CD: Anne Murray's "Snowbird," Glen Campbell's "Gentle on My Mind," The Andrea True Connection's "More, More, More" and Culture Club's "Do You Really Want to Hurt Me?" not to mention standards like "I'll be Seeing You" and "I Only Have Eyes for You." Quite an eclectic mix, all held together by Eitzel's personal, drawn, reflective musical style.
"Johan Kugelberg (who co-produced the CD), a bon vivant and excellent conversationalist, persuaded me to do it," Eitzel explained. "He gave me a list of songs and I rejected 90 percent of them. We chose songs that were lighter; something different where I could focus on singing. I could have chosen obscure Blue Nile tracks, but I didn't want to be cool. I wanted songs I really loved -- fucking hits -- as opposed to 'Let me let you in on my understanding of music.'"
His rendition of "More, More, More," the huge '70s disco standard, sounds like it was recorded in an underwater sex lair. "I was traveling in a car and on the radio was the voice of god as a porn director," Eitzel said about the original. Like all the songs on the CD, he first worked up his version on a computer before entering the studio. "I had a real image in my mind of what I wanted. The attempt was 'Let's let people hear that this is God creating the planet.' I wasn't talented enough to pull it off."
Listening to the CD becomes an indie version of Name That Tune, seeing just how long it takes to recognize the melodies. Sometimes it's immediate, like on his cover of Kris Kristofferson's "Help Me Make It Through the Night," or Bill Withers' "Ain't No Sunshine." But sometimes, like on his blue-light-vibed Culture Club cover or the Sominex-flavored cover of "Snowbird," it could take a few minutes to figure out where he's going.
"The whole thing was to not condescend the songs or insult the writers, to not make a joke of it," Eitzel said. "Everything was taken very seriously."
Some of the CD's best moments come on some of the more obscure covers, such as his jazzy, trumpet-fueled take on Curtis Mayfield's "Move On Up," or the perfectly simple arrangement of Phil Ochs' "Rehearsals For Retirement."
"Ochs was an amazing writer totally in the shadow of Bob Dylan in the '60s," Eitzel said. "He said songwriting is like newspaper reporting, and I loved his lyrics. But all the arrangements of his music were done like that whole florid, late-'60s symphonic crap. I stripped it down to the basics."

Only time will tell whether covering the pop classics will influence Eitzel's usually dour, personal songwriting style. "It's great singing these covers," he said. "These songs are simple; most are just the same chord changes over and over. On my next CD I'm going toward a more storytelling style and also making more big ballads with big melodies."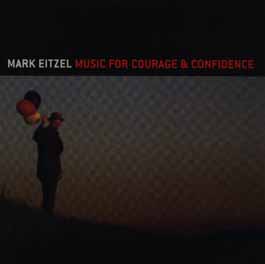 ---
| | | |
| --- | --- | --- |
| | "I wanted songs I really loved -- fucking hits -- as opposed to 'Let me let you in on my understanding of music.'" | |
---