Fiel Garvie


Leave Me Out of This

From Norwich, England with love. Shy and breathy and sexy or at least trying to be, lead singer Anne's voice falls somewhere between Bjork and Marilyn Monroe singing "Happy Birthday, Mr. President." A little goes a long, long way, and eventually become as appealing as listening to Carol Channing.

I went from liking this to not liking this in one sitting, and ended up realizing that there's just too much of the same thing for an LP, even if it's being billed as the band's "North American debut." Musically, it's ambient trip-hop by way of Air and This Mortal Coil and about a hundred other bands that have been doing this for the past 10 years.

It can be damn catchy in small doses and when the melody is solid, like on grinding strutter "I Didn't Say," the laid-back "Caught On" and the jangle rocker "Talking a Hole in My Head," all of which glow with a good-time, surf-slacker haze.

But too often, the music gets bogged down in tuneless drone dreams that bring the fuzz and leave the melody unsung. Add to that the natural buzz of Anne's breathy mewing and it leaves you yawning.

---
back to

Posted Nov. 21, 2003. Copyright © 2003 Tim McMahan. All rights reserved.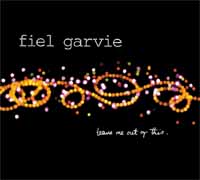 | | |
| --- | --- |
| | Rating: No |
| | Obligatory pull-quote: "...lead singer Anne's voice falls somewhere between Bjork and Marilyn Monroe singing 'Happy Birthday, Mr. President.'" |
| | |