---
They're trying to relive some of our best moments from the '80s, from forgotten bands that everyone loved but never listen to anymore, like Steve Winwood, David and David and Michael McDonald-era Doobie Brothers
---
Freedirt
4-song demo
I immediately had an affinity for this band upon receiving this 4-song demo CD in the mail. Their name is the same as the dirt-bike trail I grew up by in Omaha. We called it "Freedirt," because there was a large sign on top of the highest mud-dune that said, of course, "Free dirt." So it became a euphemism popular in my youth, like, "Dude, I'll meet you up at Freedirt after school." And so on... I have no idea what the name could possible mean to the rest of the world, but it's catchy.
Just like this demo.
Freedirt is a Seattle-based five-piece consisting of players from throughout the West Coast and Midwest, including Austin, L.A., Seattle and Omaha. Bassist Brad Dienstbier I have to assume is the same Brad Dienstbier that used to live in Omaha and play with Echo Farm, a band that I think broke up last year (no one seems to know for sure, at least I don't, though I know they haven't performed here in forever). Freedirt guitarist/vocalist and principle songwriter Perry Fulfs says the band "wants to liberate ourselves from the confines of genre and bring our perspective to everyone for a listen," then follows with a sentence basically categorizing the band as alternative easy listening.
Well, I don't think there's anything alternative about Freedirt. The band isn't trying to create a new sound, they're trying to relive some of our best moments from the '80s, from forgotten bands that everyone loved but never listen to anymore, like Steve Winwood, David and David and Michael McDonald-era Doobie Brothers. When they're not jazzy jamming they're slightly southern, but hardly a step away from any style you've heard before on "non-alternative" FM.
Track one, Backseat Folks, is a loungy, chiming keyboard bop with a shuffle acoustic guitar, understated vocals by either Fulfs or Mark Wolford, (both credited with guitar/vocals, but the bio implies that that basso tenor is Fulfs'), and some terrific uncredited gospel-style female backing vocals that are underused. A pleasant, though not particularly interesting sort of throwaway track. There's no hook to remember the song by, so it comes off more as a jam than a song.
The heart of the demo begins on the next track, Sanderson Fussbucket, a laid-back jam with a terrific chorus, and tight backing vocals. On the chorus, Fulfs' voice is an absolute spitting image dead ringer for David Baerwald of David and David fame, one of my favorite -- and one of the era's most underappreciated -- vocalists. Um yeah, that's a good thing.
Southern Thoughts cranks it up a few notches more without losing any tunefulness, in a Black Crows sort of way, but a lot better than that rather stale band. (Note to the band: Make this A-side of a single, with Sanderson Fussbucket as the flipside). Perfect FM radio fodder, with an terrific undeniable sing-along hook.
Many a Man closes out the demo sounding a lot like the last Son Volt or Sixteen Horsepower effort -- lots of harmonica, lots of distorted vocals. Very southern-fried and jammy.
Overall the recording quality of this CD demo is superior, as good as any finished commercially produced CD I've heard.
The overall verdict: This is one of the best demos I've heard in a long time. I can't imagine this not turning the heads (or ears) of some sad, be-suited record executive looking for the next big thing that doesn't happen to be a white-rapping Goon Rock outfit. Fact is Freedirt will appeal more to the late-20s to mid-30s listener who are tired of Dave Matthews and Matchbox 20.
---
Contact info:
e-mail: freedirt@seanet.com
phone: 206-285-5103
Back to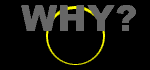 Copyright © 2000 Tim McMahan. All rights reserved.