It was even more surprising considering that their latest CD, Album of the Year released by Saddle Creek Records in August 2004, had pushed The Good Life to a level "just above JV, but not Varsity," selling more than 20,000 copies, Lewis said. The band was shell shocked when they played Sokol the following night. "We put on a fake face for our last show," he said. "Ryan was kind of like 'Dude, I'm bandless.' Steph couldn't believe it. I said, 'You know what? I know we're gonna play again.'"

What was behind Kasher's abrupt announcement? The same thing had happened the summer before when Kasher's other band, Cursive, went on an unannounced "hiatus" just after opening arena-sized shows for The Cure. Lewis said Kasher's screenwriting aspirations played a role. There even had been discussions of staging one of his plays at The Blue Barn with a different version of The Good Life providing the music. "Tim started telling people who he would like to get together with," Lewis said. "We said, 'How could you use the name The Good Life without us?'"

Throughout the summer Kasher remained adamant that he wasn't changing his mind. Come September, Lewis kept getting asked about The Good Life while on tour with his other band, Neva Dinova. "People wanted more of it," he said, "and we wondered why we weren't playing anymore. We had worked hard. It was really weird."

But as quickly as the break-up happened, Kasher made it all unhappen when the band was asked to do a special show in Berlin Dec. 17. "A lady there that hosts a TV show loves us," Lewis said. "She works for MTV now and personally invited us to come. It was a good deal we couldn't pass up."

More shows were quickly arranged, including the Dec. 22-23 shows at Sokol Underground. And just like a mirage, The Good Life's break-up disappeared. "It was standard ish," Lewis said. "When it's all said and done, we're supposed to do what we're supposed to do, and we're back together now."

He points to the stress that comes with constant touring as a factor in the brief break-up. "There has to be an easier and better way to tour without losing your fucking mind, you know?" he said. "With Neva, I was burned out. The last 17 months was a nonstop tour. That's no way to live for anyone, I don't care how much of a pro you are. To continue to do this the right way we have to figure out how to promote records without killing ourselves, not go out for six weeks then go out with another band six more weeks."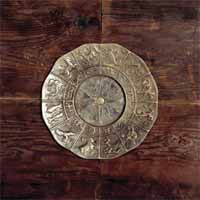 ---

"Everyone got really upset. How could this be happening after our best tour ever? It didn't make any sense."

---