The Great Depression


Unconscious Pilot

Princess

Textured in much the same way as any other ambient indie band (the Album Leaf comes to mind), these guys take it to a difference, more dense, much deeper dimension.

Songs like "Meet the Hasburgs," content with its simple piano-over-tone 3/4 atmosphere, and the Liz Story-esque "Adel Pro Alyce" have more in common with an indie film score than a rock album. Meanwhile "The Sargasso Sea," with its trippy, blue-sky '70s horn part and thick, monotone vocals, channels both upbeat Belle & Sebastian and Teenage Fanclub while managing to keep its own identities.

There are times, like on the laid-back
trip-hoppy "Violent Goodbyes," that I feel lost in mid-'90s UK shoe-gazer territory (Vocalist Todd Casper even seems to accentuate in the slightest of faux accents). I've listened to this back and forth a half dozen times and remember the CD more as a tonal whole than for any individual song, and that's okay. I gotta believe that's what this Minneapolis-based trio was trying for. Sometimes it's okay to simply
set a mood.

---
back to

Posted Jan. 15, 2005. Copyright © 2005 Tim McMahan. All rights reserved.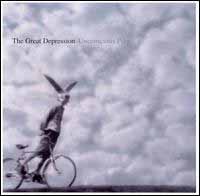 | | |
| --- | --- |
| | Rating: Yes |
| | Obligatory pull-quote: "Textured in much the same way as any other ambient indie band (the Album Leaf comes to mind), these guys take it to a difference, more dense, much deeper dimension." |
| | |