Sometimes referred to as "Michigan's Finest," His Name Is Alive began as a lo-fi experiment born out of Defever's parents' basement back in 1990. His first homemade tapes caught the attention of 4AD Records founder Ivo Watts-Russell (This Mortal Coil) who took the band under his wing and helped it create some of the more ethereal-yet-playful music released on the famous British label. Pity it had to end.

"4AD was a great label owned and managed by Ivo -- a super-nice guy, a visionary that had it together," Defever said. "Eventually, he sold it and it went to hell. I had to threaten to make an album of me playing electric pine cones to get out of the contract."

After he did, Defever spent the next few years producing tracks for other artists including Yoko Ono, The Stooges, Thurston Moore and current tour mates NOMO -- a 10-piece afro-beat ensemble -- but in the end his heart never left His Name Is Alive. "I missed having my own band," he said.

Though he never quit recording, Detrola is a comeback of sorts for the band, released in January on Defever's own label, Silver Mountain Media, in conjunction with Reincarnate Records. Those expecting to hear the spooky, experimental flavorings of the band's early 4AD efforts will be surprised by music that runs the gamut from brash electric synth-pop to smoky, bluesy, horn-fueled rockers, all driven by breathy vocalist Andy FM.

Defever considers the shift from homemade, loop-driven sound sculptures to more traditional songcraft a natural evolution. "I spent a lot of time just working by myself," he said. "When I was a kid, I learned to play music from my grandfather. He taught us to play country, polka, waltzes, everything. By the time I was five I played fiddle, slide guitar and banjo. Quickly I got into just playing by myself and not with other people -- just me sitting at home in my parents' basement.

"People go through phases, but as a songwriter it's always been the same from day one. It all comes back to the sound of vibrations hitting your body. Genre and style -- I'm not interested in that. If we kept with one particular sound, we probably would have benefited in the long run, but it would have held me back."

As much as his own band, Defever is as proud of his tour mates, NOMO, having produced the Detroit ensemble's first two records. The self-titled debut captured their jazzy, funky, flamboyant style live, while their just-released follow-up, New Tones, was recorded at United Sound, an abandoned studio in one of Detroit's rougher neighborhoods where everyone from Charlie Parker to Parliament to Aretha Franklin recorded.

"It had been abandoned for years," Defever said. "We brought in our own equipment and it worked out great. New Tones is really about what happens in the future. It's post afro-beat."

---
Back to

Published in The Omaha Reader June 7, 2006. Copyright © 2006 Tim McMahan. All rights reserved.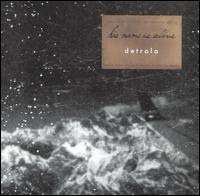 ---

"I had to threaten to make an album of me playing electric pine cones to get out of the contract."

---