Where are you? Is this where you wanted to be when you started playing as Wolf Colonel?
Well, right now I am in sunny Las Vegas. Last week I flew out to Salt Lake City to start a tour with my friend, Chris. So far, we've played four shows, and the experience has been nothing short of phenomenal! In fact, you've caught me in a particularly triumphant mood, as last night was one of the best shows I have ever had the pleasure of being a part of. Quite simply, this is *exactly* where I wanted to be when I started all of this, and I've never been happier or more inspired. Life rules! I love music and performance SO MUCH. I love seeing all my friends across the country and making totally great new ones. Whoo!!!
New England was a somber, spare affair. The Wreath has everything, from waterfall keyboards to trumpets that cut like Revile bugles to a woman singing the blues. It's an evolution. How did you get there and why the change?
My goal is to approach each album -- and recording project, for that matter, whether it turns into a full-fledged release or not -- with a fresh vision, independent of what I have tried before. I tend to think conceptually, with feeling and sentiment in mind, all the way.
Even though New England is intended to be an ultimately hopeful record, I noticed that some of the reviews -- albeit very positive -- were putting me into the "shy, sad singer-songwriter" category. That is an excellent category to be in, don't get me wrong, but it's not fully me. With The Wreath, not only did I want to do something different production-wise, but it was very important, to me, to do something more emotionally varied. To express more joy and majesty. It is still a somber, winter album -- as was the intent -- but it takes more steps toward bliss than New England did.
The last time I saw you perform was on your birthday (Sept. 7, 2004), where you stood on a chair in the middle of the crowd holding a guitar. Was that a typical set or was it a celebration? What are we in for this time?
That performance -- which I adored -- was typical in the fact that my shows are always different. This tour is just me and an acoustic guitar, again. I do have an incredible backing band that I have toured with, also. I love that you mention a "celebration," because I want my shows to be "sets" *and* glorious releases of life and shared joy. Like church, except not creepy! One thing that never changes -- when I perform alone -- is that I just can't stand on a stage and hide behind a microphone. That *immediately* throws up an unnecessary wall of distance between those "who paid" and those "who are getting paid."
My entire motivation as a traveling performer is to break down those walls, to connect with people, to create something that the cover charge will never buy, to MAKE PEOPLE REMEMBER WHY THEY STARTED COMING TO SHOWS IN THE FIRST PLACE. I remember going to shows in high school, and I remember what they DID to me! I would come home, totally drenched in sweat, so inspired, so happy, so in love with life and the MOMENT that I just experienced.
Nowadays, you go to a show, pay your seven bucks, lean up against the wall, sit on your hands, and it's almost like people are afraid to make eye contact. Sometimes you can't even tell if the BAND is having a good time. Sure, there are exceptions, of course, but I'm sure you know what I'm talking about. I just want to move people, to create something together and, at the very least, give people a Saturday night worth talking about the next day. I just love what I'm doing so much, and I feel very lucky to be doing it, and I never want to take it for granted, whether that means belting it out for five people in a basement or 100 people at Sokol. Life is what you make it, you know? I just want it to be awesome. For everyone.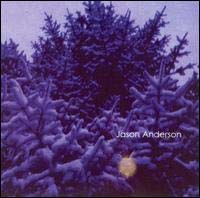 ---

"Nowadays, you go to a show, pay your seven bucks, lean up against the wall, sit on your hands, and it's almost like people are afraid to make eye contact. "

---