Organizer Eric Ziegler said the idea grew out of a showcase put on by Knickerbockers in Lincoln three years ago. Ziegler, who was attending school there, helped put on the series called "The X vs. Y Matches" that featured local bands performing covers from two different artists. For example, one night featured David Bowie vs. Lou Reed covers. At the end of the evening, the crowd would decide which band performed the better cover versions.
"We had an idea of taking one classic album and having bands play the whole thing," Ziegler said. "A friend of mine, Charles Lieurance (The Honey Hush, ex-Black-Dahlias), thought it would be cool to try to mix Omaha and Lincoln bands."
Ziegler said one of the project's goals is to bring the two scenes closer together like they were in the mid-'90s. Back then, it was not uncommon for bands such as Omaha's Frontier Trust, Mousetrap or Ritual Device to share the stage with Lincoln's Mercy Rule or Sideshow. "Lincoln and Omaha bands used to play together all the time," Ziegler said. "We want to start up that whole LinOma scene again."
With that idea in mind, bands were selected from both cities, with Ziegler coordinating the Omaha bands while Lieurance worked with the Lincoln bands. The final line-up includes 11 Lincoln bands: The Fools, Crush the Clown, Cuffs 'n' Muffs, The Honey Hush, John Gapp, The Lepers, Greg Cosgrove, The Bad Sects, Strawberry Burns, Jill Thiele & Charles Lieurance, and Ghost Runners.
The Omaha acts include Niva Dinova, Race for Titles, Matt Whipkey, Wolf Tickets and Kyle Harvey. The tribute show will act as Wolf Tickets' debut performance. The band features Ziegler on vocals, project organizer Jeff Randall on guitar, Mike Tulis (The Monroes) on bass and Jeff Heater (ex-Men of Porn, ex-Ritual Device) on drums.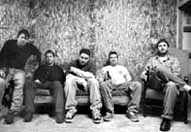 Neva Dinova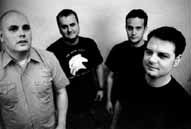 Race for Titles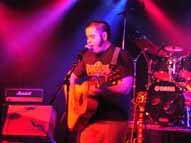 Kyle Harvey
---
| | | |
| --- | --- | --- |
| | "Lincoln and Omaha bands used to play together all the time. We want to start up that whole LinOma scene again." | |
---