"I kind of have some fondness for Omaha. It has that same atmosphere of isolation as Hamilton. It reminds me of home," Greenspan said while shopping at a Macy's deep in the bowels of a Seattle mall after spending three days on an Interstate driving from Kansas City.

Greenspan said Hamilton is Canada's version of Pittsburgh. "It's a steel town that's undergone a shift to hard times in the past 20 or 30 years," he said. "It's not a very trendy place. You certainly don't worry about trying to fit in. You're sort of left to your own devices, which is good for someone like me."

It's quite a distance from the neon glow of the East Coast club scene, where you'd expect the duo to reside. "I don't think it makes much difference where I live anymore," Greenspan said. "Some people get energy from being in a real happening city. I don't need that. In a way, a lot of my records are about Hamilton. Thematically, they deal with living where I live and are inspired by its geography, its atmosphere and culture."

That said, Junior Boys' music was borne out of a scene inhabited by ultra-hip headphone-wearing DJs. "That's a world we came from, what I grew up listening to and got my cues from," Greenspan said. "But the reason we don't mix straight-ahead dance music is that that world also is uninspiring and insular. We don't want to be pigeonholed. Some people think of us as indie rock -- something I don't know anything about at all. Some say we're a dance band, and I know that world a little better, but I don't think we're part of the dance music scene. I think we make pop music. It's as easy a way to describe us as anything, and much more faithful to the intention."

"Pop" does indeed describe So This Is Goodbye, a natural evolution from their critically acclaimed 2004 debut, Last Exit. "That one was made hovering around a computer," Greenspan said. "The second album used more instruments and outboard equipment. Anytime you can avoid hunching over a computer, you get more of a sense of experimentation."

Their evolution away from the technology also drives their live show, where Junior Boys becomes a trio with the addition of a living, breathing drummer. "(On stage) I play guitar and bass more than on the record," Greenspan said. "Matt fiddles around with knobs and pieces of equipment, but more than anything it's the live drums that add a kind of forcefulness and a degree of excitement that's not there when we were just two people sitting on stage, which at times can feel like karaoke. With live drums, it's more compulsive."

Recorded or live, their intention is the same -- to get asses shaking on the dance floor -- a tall order in Omaha, a city known for its deer-in-the-headlights audiences. "I'm not going to get too worked up if people enjoy themselves and don't move around," Greenspan said. "When you play a show, you want people to get into it as much as possible. The more the crowd is into it, the better the show will be. The last time we were in Omaha, it was a good show. It was fun."

---
Back to

Published in The Omaha Reader April 26, 2007. Copyright © 2007 Tim McMahan. All rights reserved.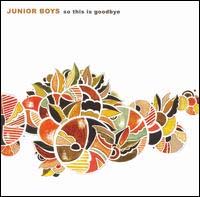 ---

"Anytime you can avoid hunching over a computer, you get more of a sense of experimentation."

---