But at the same time, there was slight trepidation about being on Saddle Creek. "I thought in the back of my head that maybe because we were a heavier rock band that people who like Saddle Creek would not like us; whereas people who liked our style of music wouldn't give us a chance because we were on Saddle Creek," Oakes said. "I was pessimistic; we were screwed both ways, but a label isn't going to make or break you."
Effective touring, on the other hand, might. "Finding a good label is a lot easier than finding a good booking agent," Massey said.
Shortly after Heavy Hands was released, Ladyfinger (ne) went out on a brief tour with label mates Cursive and a successful European tour with Los Angeles-based punk band The Bronx. It was afterward that their touring headaches began. The band hired an inexperienced booking agent, and wound up wasting a year on aimless tours playing in front of the wrong crowds.
"We did plenty of headlining tours playing with bands like Jimmy's Crazy Chicken Shoes and Bobby's Jam Band," Machmuller said, laughing. "In St. Louis we played to three groups of parents and their daughters."
But lousy tours and lousier album sales didn't faze the band. "Negativity never took us down or made us think we didn't do very well," Jones said. "We made the record we had written, and it did what it did. We didn't want to blame anyone."
Least of all Saddle Creek, who despite the poor sales, was interested in releasing the band's follow-up. "Sales are not everything," Kulbel said, explaining why the label stuck with Ladyfinger (ne). "...we love the band. (It's as) simple as that, really."
The band began writing new material in September 2007 in a vacant elementary school house at 20th and Elm St. where they also planned to record with Cursive's Ted Stevens. "But then Ted got busy," Massey said. Out of the blue, Matt Bayles, who had recorded Heavy Hands, e-mailed saying he was interested in working on the follow-up.
Instead of having Bayles come to Omaha, the band flew to Seattle for two weeks. Drums and bass were recorded at Stone Gossard's Studio Litho, where Bayles had worked on albums by Pearl Jam and The Blood Brothers. The remaining tracks and mixing were done at Bayles' own Red Room studio.
The less-rushed approach to both the songwriting and the recording paid dividends. Dusk is just flat-out a better album than Heavy Hands. The music is more melodic, less mechanical and generally more foreboding. The songs have the same desperate, breakneck pace that defines Ladyfinger (ne), but feels more menacing, thanks to its throbbing bottom end and a new sense of dynamics and layering. During its most intense moments, the band isn't afraid to pull back and reveal a glistening edge beneath the fog of sonic war.
The subtle touches make all the difference, whether it's a willingness to let the songs breath by drawing out the endings into punk-fueled jams, or adding female harmonies on three songs. The additional vocals were provided by Nouela Johnston in the studio, but on stage, Landing on the Moon's Megan Morgan provides the harmonies and has become a pseudo fifth member of the band, at least when they're in town.
"Whenever she's available, we're glad we can use her," Oakes said, pointing out that Morgan has a career as a music teacher. "I don't think she's dying to jump into the van."

In fact, the rest of the band isn't as eager to jump into the van as they were two years ago. They've learned their lesson about aimlessly touring, and hired Sean Lynch of Eleven 11 Booking, whose client list includes Little Brazil, Capgun Coup, Son Ambulance, A Weather and his own band 1090 Club.

"We'll tour as much as we can, but we're not going to tour just to tour," Machmuller said.

"All the touring we did in the past was fun, but in the back of our minds, it wasn't really promoting the record or getting us leads," Massey said. Now with a new booking agent and the same quality label behind them, the band hopes things will be different this time. "It's good to be aligned with people you believe in and who believe in you."
---
Back to

Published in The Omaha Reader Feb. 18, 2009. Copyright © 2009 Tim McMahan. All rights reserved. Photo by Kevin Jones, used with permission.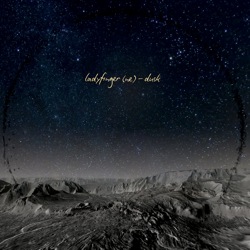 ---

"

Negativity never took us down or made us think we didn't do very well.

We made the record we had written, and it did what it did. We didn't want to blame anyone.

"

---