Cleasby weaves echoing, textured guitars and lost-soul vocals over Brock's intricate, mathematically precise drumming. It all sounds like dark-oil-black-leather-midnight-death. And when Brock goes totally tribal and Cleasby loses it, like on the volcanic "Beating the Bushes," it borders on fear.
Not a pop album, The Love from Above, is more of an experiment in ambiance and texture that compares vaguely to some of Perry Farrell's more heady, drug-induced forays. In fact, with its array of headphone dynamics and earthy, echoing sounds, the CD more resembles a motion picture soundtrack than a rock record.
"I don't think we're happy with a song unless it has that otherworldly quality to it," Cleasby said. "If we don't feel that we've been taken some place while a song is unfolding, than it's just dead material."
It all sounds great, unless you're the guy who has to book the band in your club. With the first two tracks of Love... spanning over 16 minutes, chances are pretty good that most club owners aren't going to take the time to figure out what Cleasby and Brock are going for. And if they don't have the patience, what makes them think an audience will?
"It puts us in a tough spot," Cleasby said. "A lot of times, bookers feel like they're taking a chance with our band. And in a lot of respects, they are."
It's hard to know what to expect when Cleasby takes a seat on stage in front of Brock's drum kit. At the recent Jesus Christ Superstar benefit show, where Omaha and Lincoln bands played their unique takes on songs from the famous musical, The Lepers stole the show in front of a crowd made of people who, for the most part, had never heard of them. Their rendition of "The Temple" went from quiet, humble and mesmerizing to a wall of highly orchestrated, textured feedback driven forward by Brock's throbbing, tribal drums.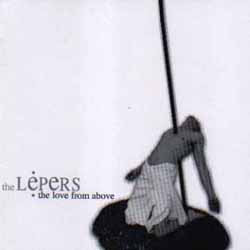 ---
| | | |
| --- | --- | --- |
| | "If we don't feel that we've been taken some place while a song is unfolding, than it's just dead material." | |
---