Marianas

Onward + Upward




As much a respectful homage to the dreamy, chimey, tunesmiths that came before them -- Yo La Tengo, Bedhead, Tristeza to name a few -- as it is a modern exercise in pure ambience for ambience' sake, this mostly instrumental debut works because these three Lincoln lads love what they're doing with every backward-tracked note.

When I say Yo La Tengo, I mean the early, trippy stuff, dead-on right down to the mumbling vocals (on the very few songs where nasal, sad-sack croaker Ryan Dee tries to emote), the dreadline string synths, the echoing guitars. Though distinctly downcast, there is a definite, undeniable groove that quietly snaps thanks to the simplest of melodies and arrangements. When they tech it up (the subtle programming on "We Were Safe, Now We're Sorry") things shift to the Notwist side of the house, which is a good thing.

They hit their peak on the slight "You Keep Me Up at Night, Late," a pretty guitar-and-organ number that could be the soundtrack in an indie film when the urban scenester says goodbye and heads home alone along dark, freshly washed streets.

Their "experimental" numbers -- the soundscape "In Lourve," album closer "Last Minutes of the Day" -- fall flat and have all the appeal of the drone-sounds played on the dream-escalator at O'Hare. They're unnecessary filler in a CD loaded with some of the most gorgeous post-ambient stuff I've heard since the genre began to slip away with the break up of Tristeza. Seems no one's doing it anymore, certainly not around here, and not as well as these guys.



---
back to

Posted July 14, 2003. Copyright © 2003 Tim McMahan. All rights reserved.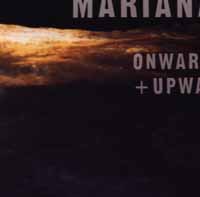 | | |
| --- | --- |
| | Rating: Yes |
| | Obligatory pull-quote: "Though distinctly downcast, there is a definite, undeniable groove that quietly snaps thanks to the simplest of melodies and arrangements." |
| | |