Mogwai

Happy Songs for Happy People




For the uninitiated, Mogwai is a Glaswegian ensemble that creates intricate, throbbing headphone-style instrumentals along the lines of acts like Stereolab, God Speed You! Black Emperor and Sigur Ros. Their sound has a lot in common with background music used in foreign films.

Whereas I liked the 20-plus minute build-up that was the "My Father, My King" single, in small doses I've always found Mogwai a tad bit, well, boring. This one is no exception and maybe even a bit more boring than usual, thanks to the lack of any really long tracks that create tension by slowly, slowly escalating to a "big finish." There are no big finishes this time, just the same slow, plodding, droning, wall of sonics that have become the band's trademark. No dynamics means no drama, and no drama means lots of yawning.

---
back to

Posted July 24, 2003. Copyright © 2003 Tim McMahan. All rights reserved.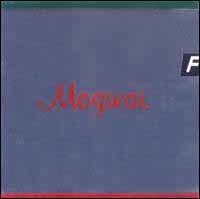 | | |
| --- | --- |
| | Rating: No |
| | Obligatory pull-quote: "There are no big finishes this time, just the same slow, plodding, droning, wall of sonics that have become the band's trademark." |
| | |