A native of the U.K., Murphy moved to Turkey in 1992 when his Turkish wife, Beyhan, was named the artistic director of Turkey's National Contemporary Dance Company. He says he met first Beyhan in 1982 when asked to audition for a part in an independent film she was making.
"After we left the audition, I asked my manager what her name was," Murphy said. "He said 'Beyhan,' and I said 'What kind of name is that?' and he said 'Turkish.' I had absolutely no idea."
Though a "nice break from London," Murphy said the move to Turkey was a massive cultural adjustment. "You have to learn to open yourself to the unknown and be open, in that sense," he said. "The Turkish culture, the quality of love there and the social family values are on a different level. The people are very in touch with each other. There isn't that sort of typical British cold-shoulder insular environment there at all. It's very much a peoples' culture."
Moments into Murphy's latest solo effort, Dust, released just last week on Metropolis Records, and it's impossible to ignore the country's influence on his music. There has always been a sort of mystical underside to Murphy's hooks, but Dust takes the implied spiritual-ness to new levels, saturating every track with as many Middle Eastern-sounding references as there are dance beats. The result is a throbbing, trancey, culturally flavored album that never looses sight of its pop roots.
Murphy also credits collaborator Mercan (pronounced Mer-jan) Dede for the sounds on Dust. He discovered Mercan's music through his wife, who had been considering his music for her dance company. "I knew instinctively he would be the right person to co-produce my next album," Murphy said. "He understood what animal I was hearing in my head.
"He's young -- a fine artist more so than a rock artist. In addition, he's a rave sort of DJ where he spins and does five hour sets in clubs. He's not what the name Mercan Dede suggests -- in a classic way in Turkey if you have the title 'Dede' you're an old, wise, spiritual master. That's what was intriguing. He has this great, smart Western esthetic running through his music and that's what came around in my head. I knew that I had met the right person and that this was going to be a Peter Murphy album and not some lame World album."
Murphy said despite the obvious Middle Eastern flavor, Dust, whose support tour brings Murphy to the anything-but-spiritual confines of The Ranch Bowl March 14, is the natural progression that his fans will recognize. "If you listen to 'Socrates The Python,' off Love Hysteria or 'Huuvola,' off Cascade or even 'Bela Lugosi's Dead,' all the elements are there, but here it's much more focused.
"My signature is that whatever I do must be authentic and completely ahead of its time and pioneering in a way," he said. "I'm also very interested at making subversive pop songs. If you listen to Dust, you'll hear those songs. It's kind of like taking my hardcore fans to the very heart of where I'm going. I mean, this could be a Bauhaus album."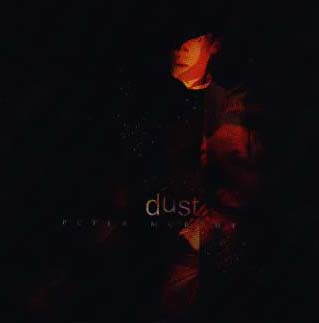 ---
| | | |
| --- | --- | --- |
| | "If you listen to 'Socrates The Python,' off Love Hysteria or 'Huuvola,' off Cascade or even 'Bela Lugosi's Dead,' all the elements are there, but here it's much more focused." | |
---