The New Pornographers

Electric Version




Not nearly as controversial (or daring) as their name implies, their sound lies somewhere in the territory between early Guided by Voices and Apples in Stereo, thanks to the preponderance of top-down pop-melodies, '60s sunshine harmonies, and a slight British inflection that's more Kinks than Beatles. Despite their Hollies' harmonies, the alt-nostalgia stops when the guitars kick in, though there's no denying that the melodies -- sweet and effortless -- are straight out of yesterday and impossible to ignore.

The Vancouver 6-piece is considered a supergroup in their native land, with members from such infamous underground outfits as Zumpano (lead vocalist Carl Newman) and Destroyer (secret member/vocalist Dan Bejar), not to mention living doll alt-country songster Neko Case. Together they have a nose for hippy tunesmithing that breathes through all those zinging guitars like too much sugar in your coffee. And if you're like me, you always preferred three lumps (and no cream). No, not every one of these little beauties contains a money shot, but there's more than enough to get you off.




---
back to

Posted May 4, 2003. Copyright © 2003 Tim McMahan. All rights reserved.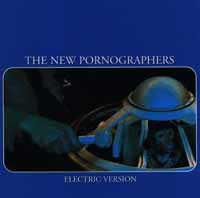 | | |
| --- | --- |
| | Rating: Yes |
| | Obligatory pull-quote: "No, not every one of these little beauties contains a money shot, but there's more than enough to get you off." |
| | |