North Sea Story

Rebuilding Season




You have to hand it to Chris Standish a.k.a. "Dish" for trying to keep this broken-down barge afloat. Though his crew has left him high and dry, he's determined to keep North Sea Story afloat no matter if he's the only one left standing on the deck. Unfortunately, his compadres probably had the right idea when they left this sinking ship.

Recorded with no less than 14 musicians, the CD is a meandering mess that combines moments of pure multi-instrumental inspiration with moments of pure sonic slop to create a mottled, muddy symphony of broken and not-so-broken melodies.

The best parts are when Dish isn't warbling and the musicians are allowed to stretch out on somber, dark counter melodies (The stark, violin-tipped "Rottinghull," the afternoon-lit valley "Hurt@Home"). The rest of it sounds like plodding, noisy, atonal Dinosaur Jr. with grating, unnecessary noises (usually supplied by a guitar or keyboard) thrown in for good measure. Sometimes, like on the majestic, 6-minute-plus "Dedicated Devices" they manage to chug out of it and find a cool melody to embrace.

The CD ends with a "hidden track" featuring a delicate orchestral piece that almost makes you forget all the dissonant things you've heard over the past 30 minutes. Almost.

---
back to

Posted June 26, 2003. Copyright © 2003 Tim McMahan. All rights reserved.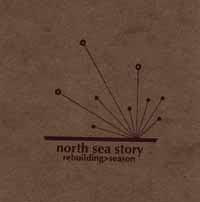 | | |
| --- | --- |
| | Rating: No |
| | Obligatory pull-quote: "... a meandering mess that combines moments of pure multi-instrumental inspiration with moments of pure sonic slop... " |
| | |