Funny thing about music reviews... the writer, in an impossible effort to try to explain what a band sounds like, throws out a handful of comparisons he/she thinks readers can identify with and reach some sort of conclusion as to the quality of the band. We've all read them a million times: "They sound like ____ meets ___ with some ___ thrown in for good measure...." and so on.

The bands, of course, hate it when they're compared to someone else, believing that their sound is unique and undefineable. And though they might want to read in the review "the So and So's sound is unique an undefineable," they overlook the readers, who are left where they began before they read the review, in the dark.

But what happens when the band used by the critic for comparison is obscure and has (probably) never been heard by the vast majority of the review's readers? It's a dilemma I faced with Omaha-based band, Oil. The first time I played their 4-song demo, I immediately thought of one of my favorite bands, which has never been played on any radio Midwest radio station: Flyer.

Flyer? Who the hell is Flyer?

Well, they're a band that came out with a CD titled Reveille on Delmore Records back in '95 that I bought after reading a glowing review in an indie rock magazine (Magnet or Option or Ray Gun). Flyer's groovy melodies, sparse arrangements and Colin Morris' high-register, sad-puppy vocals immediately struck a chord with me. I'd never heard anything like them... until Oil came along.

Of course, it's impossible to call Flyer an influence to Oil unless the band has, in fact, heard them before. And the comparison only makes sense to the friends I've recorded a copy of Reveille for, leaving the rest of the readers in the dark.

That said, the Oil 4-song demo is the best local recording I've heard this year. The band consists of former members of Omaha band No Left Stone: vocalist/guitarist Craig Korth, bassist/singer Chris Sommerich and drummer Mike Daeges, along with vocalist/guitarist J. Hanson (I've never heard No Left Stone, so I can't tell you if Oil sounds anything like them).

Oil's strengths are their very well written songs, beautifully arranged and performed in sort of a pop-emo meets college radio style. The strongest among them, the opener, "Furniture," chugs along in a smiley face pace like bright early R.E.M. or The Reivers (another obscure indie-pop band) and then shifts gears halfway through to a surf-pop-Phil Spector thing before reverting back to its original melody. All very Flyer-like. Though it means nothing to these guys, "Furniture" will be among the 20 or so tracks that I'll be placing on my year-end "Christmas Tape" right alongside tunes by Pavement, Evil Tambourines, Looper, Joe Henry, Damien Jurado as one of the best songs of '99.

The second track, "Consequences of Love" is more mainstream but still has some nice touches. Tracking in at over five minutes, the band manages to hold it together, thanks to some nice solos. The acoustic guitar-driven "Cake Doesn't Have Emotions" is Oil's stab at the MOR ballad and is the most vanilla among the four tracks. Still, it manages to veer away from shear boredom with an interesting electric guitar bridge.

The closer, "Eyelid TV" (or Eyelid on TU"? I can't quite make out the title because of the shitty typefont used on the CD) is a low-tempo rocker a la For Squirrels. Nice.

Hanson says the band will be re-entering the studio Sept. 3 to record its first full-length. It'll be interesting to see if they can sustain their light-touch pop style over a CD. Meanwhile, we've got the demo and the bands many local appearances. And if you need more, you could always go out and try to find a copy of Reveille.
---
Contact info:
e-mail: BandofOil@aol.com
Back to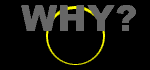 Copyright © 1999 Tim McMahan. All rights reserved.