Rizzudo


self-titled EP

The three Durant brothers from Atlanta use guitars, bass, drums and a Moog to create experimental-rock instrumentals. Song structures and use of the moog are overtly simplistic. At times the moog (or micromoog) resembles the soundtrack to '80s Williams video games (Defender, Joust, etc.) -- a good thing if I was actually playing Defender or Joust.

"17th Street," the longest song on the CD, sounds like Mark Mothersbaugh incidental music for use in a "Rugrats" cartoon before it changes gears into a pseudo Triumph or Rush track. Vocals (barely used) are spare and unintelligible, mostly whining or shrieking. Other tracks have a '70s prog-band sound on the lines of Kansas or Jethro Tull and are gratingly repetitive, consisting of one counter-melody after another without a central focal point. Some of the guitar effects are nice, though with songs mostly in the 2-minute range, there's no room to stretch out.



---
back to

Posted Dec. 6, 2002. Copyright © 2002 Tim McMahan. All rights reserved.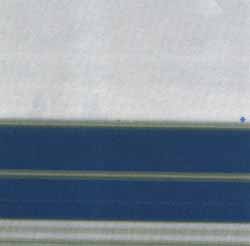 | | |
| --- | --- |
| | Rating: No |
| | Obligatory pull-quote: "...Gratingly repetitive, consisting of one counter-melody after another without a central focal point." |
| | |