For this tour, Sebadoh will consist only of Loewenstein and Barlow. Drums will be supplied via a CD of recorded Loewenstein beats. "We had to completely remap the songs," he said. "We won't be able to improvise an extended verse. The whole process of recording the drums was more intense than I thought it would be. We screwed around with it for days. I didn't think it would work out, but it swings well and really controls the evening's dynamics."
Still, there will be a fair amount of winging it. "We have 25 to 30 songs prepared with recorded drums. If the show goes well, the encore will be stuff we haven't rehearsed at all. And if it's too loud, we'll turn the drum thing off and go without it.
"Lou and I always play to the situation, and the situation is the drum machine," he added. "We're not being different just to be different. We had a five-year break from playing a lot of this stuff. This will be a slightly different interpretation."
Regardless, fans are sure to recognize the classics that they've been listening to for over a decade. Sebadoh's story goes back to 1988 when Lou Barlow was a member of seminal indie punk band Dinosaur Jr. He, along with 16-year-old Loewenstein and drummer Eric Gaffney all shared writing duties, producing some of the earliest classic low-fi music.
The band released its debut, The Freed Man, on Homestead in 1989, effectively marking the end of Barlow's relationship with Dinosaur Jr. Throughout the '90s, Sebadoh shared the thrown as the Kings of Indie Rock with fellow low-fi darlings Pavement. Gaffney left the band in '94 and was replaced with drummer Bob Fay for Sebadoh's two most accessible CDs, Harmacy and Bakesale, the first album to chart in the U.S. Both feature Barlow's and Loewenstein's very diverse songwriting styles -- Loewenstein's jangly, loud indie rock vs. Barlow's mellow, tuneful pop.
The band's last album, The Sebadoh, was released in 1999 on SubPop. According to the band's one-sheet shortly afterward, Sebadoh just sort of faded away when they failed to "crossover."
"It wasn't a break-up, it was a break that got out of control," Loewenstein explained. "We had an intense year after the last Sebadoh record, a certain amount of personal weirdness was going on."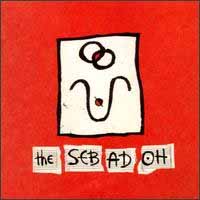 ---

"We're not being different just to be different. We had a five-year break from playing a lot of this stuff. This will be a slightly different interpretation."

---