Simone White


Sincere Recording Co. Presents Simone White

Sincere Recording Co.

Probably the first CD I've heard since Aimee Mann's Bachelor No. 2, that had an immediate impact in the same way that Suzanne Vega's first album or Joni Mitchell's Blue or Tracy Chapman's debut had the first time I heard those records. It's one of those albums where people who walk by ask "Who is this?"

"America in '54" recalls Mitchell's "The Last Time I Saw Richard." "Candy Bar Killer" reminds me of Vega's "Freeze Tag." "I Didn't Have a Summer Romance" comes complete with an intro before sliding into a ballad fit for Broadway, or maybe off Broadway. All of that just in the first half. Along the way, White makes a few yawning missteps, which is probably what kept it from gaining a larger audience. That or lack of a real record label.

With her honest voice and her obvious knack for writing heart-wrenching, simple songs, White could emerge as this generation's Suzanne Vega -- the singer she most resembles and one who I can never get enough of. This is a record that will be hard to find (but worth finding); give her website a try.
---
back to

Posted Feb. 13, 2005. Copyright © 2005 Tim McMahan. All rights reserved.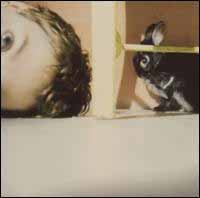 | | |
| --- | --- |
| | Rating: Yes |
| | Obligatory pull-quote: "The first CD I've heard since Aimee Mann's Bachelor No. 2, that had an immediate impact in the same way that Suzanne Vega's first album or Joni Mitchell's Blue or Tracy Chapman's debut had the first time I heard those records." |
| | |