Strawberry Burns

self titled




They wear their love for all things Pavement firmly and bloodlessly on their sleeves like a badge of courage or a bent and discolored rock button. Nuthin' wrong with that, 'cept these days it seems like everyone's paying homage to that band, just as you could argue that Pavement was an homage to the Velvets' more rustic moments.

What made Pavement precious was their ability to grind out a memorable tune amidst the strange and sometimes startling chaos of electric-noodle guitars and slam-bam rhythms, knowing that they're too white to give you the funk you need. Instead, they came off as a post-boogie band on acid, proudly wallowing in the low-fi muck because that's where they wanted to be.

Lincoln's Strawberry Burns has a similar, albeit slightly evolved quality. They're not low-fi, and they sound like they actually care. That alone sets them apart from Malkmus and Co. The clencher is an all-consuming love for heartfelt, sunbeam melodies that are smart and rock without sounding cheesy. You could call them a throwback band to the great, soft garage rockers of the '60s except that they lack the innocence that sold those acts, replacing it with world-worn ennui in sneakers.

Choice cuts: sneering breakup song "Go Back to Japan" (I found me a woman who makes me feel like a man / So go back to Japan), sneering heartbreak song "On My Own" (I'm trying hard not to think about you / Oh shit, oh no, I did it again). Best of the lot, the simple acoustic crush song "Half Hugs," about as perfect an indie pop track as you'll find right down to the uncertain, slacker vocals and buzz-guitar counter.

One of the best local collections I've heard this year. Too bad it's not getting the distribution it deserves.
---
back to

Posted Aug. 25, 2003. Copyright © 2003 Tim McMahan. All rights reserved.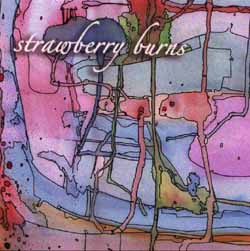 | | |
| --- | --- |
| | Rating: Yes |
| | Obligatory pull-quote: "You could call them a throwback band to the great, soft garage rockers of the '60s except that they lack the innocence that sold those acts, replacing it with world-worn ennui in sneakers." |
| | |