Game sports a fancy, hyper haunted house guitar riff that grooves like a Clive Barker murder spree.
Stretcher
5-song Demo
Self-release
They look pretty darn upset about something, don't they? Maybe they're pissed because they're not signed (at least they weren't when I got their package in the mail a month ago). Or maybe the photographer told they to show some rockstar attitude. Either/or, they don't have anything to be pissed about, judging from this demo.
It's becoming almost cliché to say in these hype reviews that the New York bands have a leg up over the Midwest bands when it comes to intensity. You'd almost expect it, them being from New York and all, and the fact that, other than Ritual Device, I've never heard anyone play hard-on funk rock that flirts on the parameters of math and grunge. At least no one like Stretcher.
This one took a while to review (sorry guys) because something different emerged with every play. What it boils down to is sneering, angry post-punk rock with references to Soundgarden and (here we go again) Chavez. I liken the sound to where I'd love rock to head, instead of where it seems to be headed (West Coast rockabilly, Ricky Martin).
Stretcher says they've performed in NYC for a year and a half at the Continental, CBGBs, Castle Heights and the Orange Bear, as well as spots in Rhode Island and Virginia . I have a feeling they're very loud live, and sound much better than the quality of this cheap-ass cassette. Most of the tracks seem genuinely geared toward a live presentation, especially the closer, "The Debris," which I can imagine going on for 15 or 20 minutes in the dark, smoky confines of CB's. More about that later...
The tape opens with Dream Myself Awake. Vocalist Alex Sheen spits out the lines in the classic grunge moan(verse)/scream(chorus)/moan(verse) that made Nirvana the legends that they are. Wolf Knapp does what every good bassist in this genre should: he adds the counter rhythms that keep the song moving forward in a constant state tension. FYI, I have no idea what Sheen is singing here.
To You From Me, reminds me of a Ritual Device or Ravine track, two references that are completely lost on our national readers because both bands tour (toured) primarily in the Midwest, but is notable only because Ritual Device is one of my all-time favorite bands (check out "Henge," on Redemption... lead singer Tim Moss is now in S.F. band Porn, while rest of the guys now form Ravine). The similarities are frightening, right down to the tight rhythm section, sonic breaks, and Sheen's (at-first) warbly, mumbin' vocals. Lyrics are from the Trent Reznor school of lovesong writing: "I ain't going down easily for you/I've given all I have to you/ From me/You've taken more than everything." Lyrics seem appropriate for the song's overall knife-wielding tone. Sheen suddenly turns into Chris Cornell on this one, much to my displeasure. I like it better when he keeps his vocals under hushed, creepy control.
Came Inside, along with track 4, Game, was recorded live at CBGB's. The recording quality isn't noticeably different. More of the same, foreboding, grim high-energy rock. This time, Drummer Walker Pettibone seems to be forcing the issue, along with guitarist Dana DeChaby, into the math rock realm. Sheen sounds like Cornell again, which isn't necessarily that bad a thing, I guess. The presence of a guitar solo halfway through Came Inside, however, betrays any resemblance to mathrock (as I define it, anyway). Game sports a fancy, hyper haunted house guitar riff that grooves like a Clive Barker murder spree.
The Debris is the best track of the lot. With its drum/bass intro and Sheen doing his best Chavez-style vocals (but with a difference). Sheen can be quite extraordinary when he's in control of his serial-killer-style delivery. I'm probably wrong here, but The Debris, with its art-rock progression, its complicated rhythms and overall ornate structure, sounds like it was thrown on the tape last for a reason -- hopefully it represents where the band is headed. Halfway through the track, you get a reprise of sorts of the intro that is absolutely killer, and which I could imagine going on for 15 minutes as a mid-song instrumental journey, before Sheen begins the build up, along with Pettibone, back to the explosive, shrill chorus of "Before I let them drown me/I can't breath." Next comes a series of guitar pyrotechnics. Yeah, this one probably kills live. Being stuck in Omaha, I'll probably never know, unless these guys get signed and tour, that is...
---
Contact info:
E-mail Stretcher at:
Alex,
Dana, Walker & Wolf
Phone: 800-266-6245 x24883.
Back to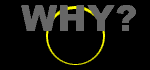 Copyright © 1999 Tim McMahan. All rights reserved.