Theselah


Nice International




These arty New Yorkers pay homage to both Yo La Tengo and My Bloody Valentine by taking simple guitar, bass and back-beat kick drum arrangements to lengthy, droning extremes. The goal is to put you in a trancy loss of consciousness or state of foggy hypnotic bliss.

And they get you there, especially on the instrumental "O Mellow Syr," which if it went on for 20 more minutes would be just fine with me. They belt you back to consciousness with the feedback howl of "Trunk" that captures a slacker-discussion that could be an outtake from Reservoir Dogs (it culminates with something's eyes popping out, you get the drift) blurred beneath a sonic acid test. The topper is the shimmering "Smoove," with its wall of half-dozing guitars.

On the other side of Theselah's hydraulic buzz are hummable pop songs. The laid-back "Perfect Unexcelled" is modern-day The Association complete with breathy bah-bah-baahs, while "Red" tips its high-hat to Sonic Youth.

They'll label this everything from slo-core to psychedelic and, for the most part, they'll be right. This works breathtakingly well because it respects those genres and creates something new in the meantime.
---
back to

Posted Dec. 13, 2002. Copyright © 2002 Tim McMahan. All rights reserved.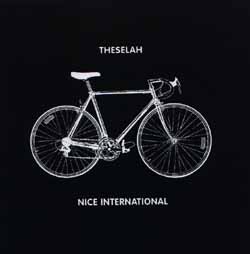 | | |
| --- | --- |
| | Rating: Yes |
| | Obligatory pull-quote: "They'll label this everything from slo-core to psychedelic and, for the most part, they'll be right." |
| | |