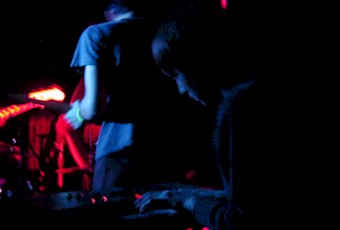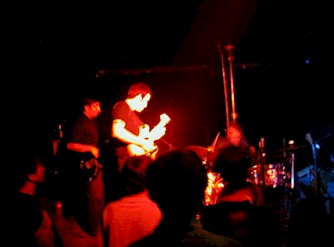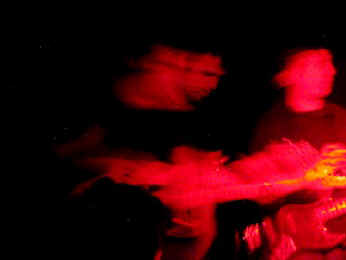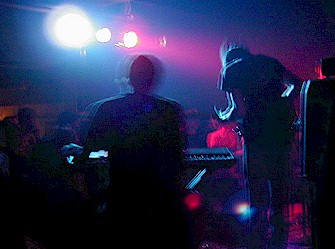 For only being around a couple years, Tristeza has become something of a legend in the indie music world. The San Diego quintet sports two guitars, keyboards, bass, drums and no vocals. They've been compared to Pell Mell -- another indie-instrumental outfit -- as well as Sea & Cake and Paul Newman, with influences that range from Red House Painters to trip-hop, dub and indie rock.
They were in Omaha supporting their debut album, Spine and Sensory, released last year on Makoto Records. Recorded with Tim Green (Unwound, Melvins, Bikini Kill), the CD has been described as a brilliant blend of colorful, mildly psychedelic dream-rock.
They're better suited in the category of meditative bands like Bedhead, Tortoise and Yo La Tengo. Their forte is producing trance-y, drum-driven journeys that start with simple, quiet rhythms and chords and build to densely layered sonic paintings that rock, thanks to Lehner's solid drumming, which was the foundation for everything on stage. With two guitars playing off each other and an understated keyboard drone shifting with the bass line, it was up to Lehner to provide a footing that took these urban-dream soundtracks from beginning to end.
The crowd of about 160 was subdued, almost hypnotized while Tristeza went through its 45-minute set. The only distraction was the half-dozen or so photographers and videographers crowded around the stage-front, staring through their viewfinders and occasionally blinding everyone with a flash.
Lehner made it clear that the band had had plenty to drink before they climbed on stage. After the second to last song, he glanced up from his drums and said, "Thanks a lot for coming, goodnight." No one was certain if the show was over, including the rest of the band, who just stared at him as he got up from his set.
"Oh, I guess we have one more," he said, sitting back down and cranking into their last song. When it was over and the small crowd politely clapped, he quietly said again, "Thanks for coming out." As the houselights came up, everyone slowly wandered off. It was kind of weird.
Before Tristeza, Lawrence, Kan., emo quartet Appleseed Cast took the stage, out on the road supporting their new album, "Mare Vitalis," released last month on Symbiotic Records. Theirs was definitely a larger, more animated crowd, who chugged along with the Cast's feedback-laden college rock. Singer/guitarist Christopher Crisci tried hard to make his thin vocals convey some sort of cracked-hearted emotion (hence the "emo" label?). His voice mostly got lost in the mix. The songs suffered from a sameness factor, except for the feedback-filled set-closer, a 7-minute dirge that featured a strange, spoken-word loop track and Crisci's echoing guitar that droned on and on as one-by-one the band left the stage.
---
Back to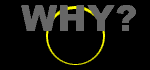 Published in The Omaha Weekly April 20, 2000. Copyright © 2000 Tim McMahan. All rights reserved.