Wheat


Per Second Per Second Per Second... Every Second

Along with Guster, this is the thinking man's pop band that held the mantle as the most tuneful indie out there, that is until they signed with Sony, where they seem to be struggling to get adult alternative radio attention. Things were so much simpler when they were on Sugarfree.

Keynote qualities include gorgeous-though-unpretentious vocals, big melodies and an easy-going rock swing. I'm reminded of Todd Rundgren in his glory years, when he couldn't miss the ball no matter how fast it was coming toward him (and those days are long gone).

They excel when they have something to say like the picture of domestic unbliss, "Go Get the Cops," with the lines "Before you go out / In saturday's best / I want the house / The house is a mess." Or "Hey, So Long (Ohio)" where Scott Levesque's slurred delivery belies a personal story that makes you want to listen closer. Overall, not as good as Guster or when they were on an indie, but still worthy of radio or a quick download.

---
back to

Posted Sept. 23, 2004. Copyright © 2004 Tim McMahan. All rights reserved.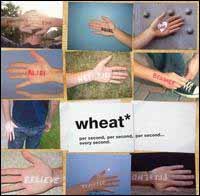 | | |
| --- | --- |
| | Rating: Yes |
| | Obligatory pull-quote: "I'm reminded of Todd Rundgren in his glory years, when he couldn't miss the ball no matter how fast it was coming toward him" |
| | |