Fairgrove

In Defense of the Inexperienced

First off, "If You Were the Landscape" is one of my favorite songs these days. It jumps out of the blocks with the opening line, "He's leaving Asshole Town/Nothing can make it worth it/Nothing could make it worse" and just gets better. The tune is sassy and pretty at the same time, with warm organs, bassy drums, jangle guitars and a catchy romantic chorus: "He was a mountain/If you were the landscape." Yeah, I'm a sucker for schmaltz, as long as it's well-done schmaltz and makes me want to sing along, which this does.

They say they're "Seattle's answer to the Chicago sound," but they remind me of those other Pacific Northwest warm-beat outfits (Death Cab, Built to Spill when he ain't rocking, 764-HERO when they ain't being weird) that it's hard to take that statement seriously. Their signatures are droning, medium-speed chiming rock songs that have the same appeal as looking through stained glass, rich, haunting arrangements that recall some of the better instrumental-heavy outfits these days (Tristeza, American Analog Set), and vocals with that same hang-dog quality of Toad the Wet Sprocket, who Fairgrove actually sort of sounds a lot like, though Toad never did anything this interesting, or good. "Nantucket Sleighride" and "Country Fair" beg the comparison to something dark off Pale but go beyond it in the end by either cranking up the grungy guitars or the heartbreak vocals. Slim, at only five songs and 23:25, but worth it for sheer atmospheric sake.
---
back to

Copyright © 2000 Tim McMahan. All rights reserved.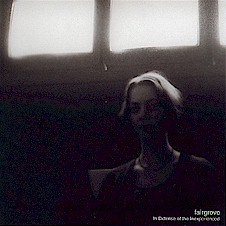 Rating: Yes