The latest additions:
This is where everything else ends up.
News, commentary, any feedback. It's stuff that hasn't been printed in The Omaha Weekly and probably won't be -- reviews of demos, favorites, lists, not to mention plenty of hype about music. The lineup is everchanging, so check back often.
Keep paging down for more stuff.
---
Live Performance Review:
Decline of Midwestern Civilization Benefit
Omaha, June 24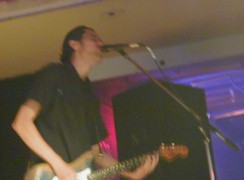 Tristeza
Omaha, April 14, 2000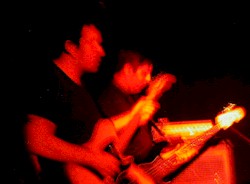 May 31, 2002 -- All the Omaha music news fit to print. This time including info about:
Preview: Okkervil River and Strike Anywhere June 3 at The Junction and Farnam St.
Rex Hobart and The Misery Boys at Knickerbockers
Who is Wesley Willis?
LIARS at 906 and Cog Factory
Forget The Faint, Now It's Overhead
The Places at The Junction
Who is Clem Snide?
The Rapture Sept. 25 at the Junction
The Diplomats talk diplomatically
Operator Generator and other loud stuff
What's happening with Ravine?
Lots of shows at the Sokol
Lazy-i stickers are in, and they're FREE
The Dropscience vs. Holy Ghost
The Monroes to storm Omaha
Review: Magic Kiss, Race for Titles, Desaparecidos
Saddle Creek Records Update
Men of Porn again
Alex McManus on the road
Jimmy Eat World streaming video
Good Speed call it a day
Frank Black gets old
The bastard sons of Bill Monroe
Desaparecidos to take the stage again
Junction functions
Great Dismal no more
New Gary Dean Davis project
Pioneer Disaster revisited
Collin McElroy Benefit April 21
FLASH! No Carls in The Hot Carls!
---
-----------------------------------------
Reviews of demo recordings by:
-----------------------------------------