Low
Feb. 27, 2003
Sokol Underground
Quiet as a mouse was the crowd of 130 who showed up for Low last night at The Sokol Underground. Quite a contrast to the show-barn atmosphere at Knickerbockers the last time I saw the band. That night was an affair of loud, grisly rockers. Not tonight, not this time. Low's set was one quiet take after another, punctuated by feedback roar, power chords and striking, subtle harmonies.
I had a feeling, based on past Sokol shows, that this was what we were in for -- a relatively rare show these days for a band who, more and more, has to put up with unrelenting crowd noise as they continue to draw larger and larger audiences. From the front of the stage, between songs, there was nothing but absolute silence, quieter and more focused than I've seen at any other shows down there.
There's not a whole lot to say about the set. Sparhawk and Parker were in perfect voice. Between a couple songs, Sparhawk sang curious, short a capella ditties, which I'm now led to believe were songs by (or for) Mr. Rogers. "I'll beat the shit out of anyone who has anything bad to say about Mr. Rogers," Sparhawk said. "Right here on stage." The crowd whooped it up. It was a lighter moment amidst some pretty heavy material.
The crowd yelled for "Dinosaur Act" as an encore, but got "Starfire" and "Over the Ocean" instead. Other songs I recognized from the hour-long set (I didn't get the set list) include "Violence" from '95's Long Division, "Sunflower" from Things…, the unreleased "John Prine," and from Trust, "(That's How You Sing) Amazing Grace" and "Canada." There were a few more, but I'm not good with song titles.
Overall, a reserved evening of beautiful music, but what did you expect from a Low concert?
---
back to

Posted Feb. 28, 2003. Copyright © 2003 Tim McMahan. All rights reserved.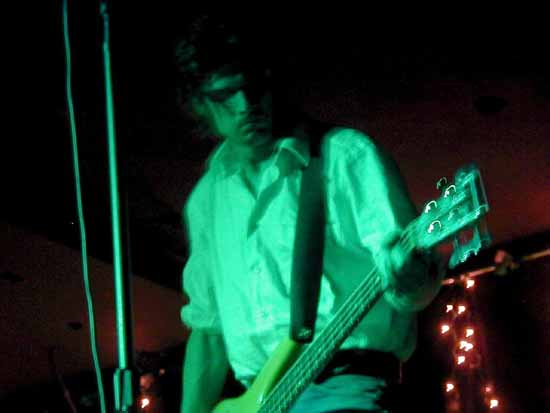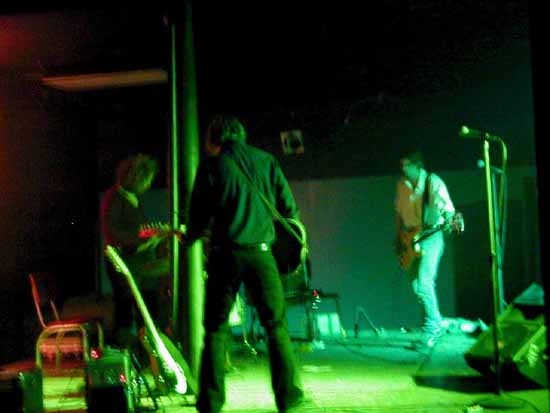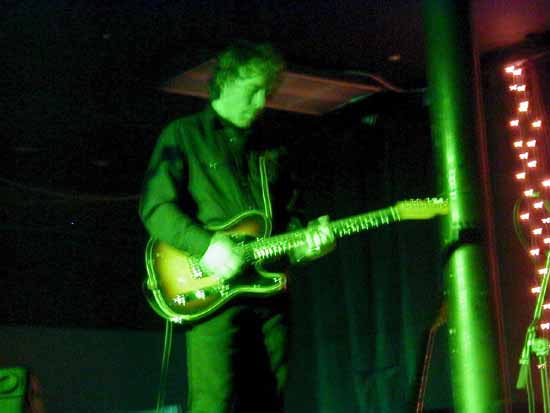 ---

From the front of the stage, between songs, there was nothing but absolute silence, quieter and more focused than I've seen at any other shows down there.

---