Milemarker

Anaesthetic

Jade Tree

Apparently they used to be a hardcore band, until they discovered synths. The Chicago-based four-piece has woven in some '80s-style keyboards that rarely compliment the mix, merely adding useless garnish to an already rather flavorless meal. The result is sort of a New Wave minor-key art rock (and if that's not redundant, I donít know what is) that's old Psych Furs meets The Cure, but without those bands' tunefulness and subtlety.

Roby Newton's vocals are a girlish cross between Thalia Zedek and Chrissie Hynde, and come off rather theatrical on operatic, anthem rock arrangements such as the gothy "Food for Worms," and the 7-plus-minute Cure-esque droner "Lost the Thoughts But Kept the Skin."

"A Quick Trip to the Clinic," is blah Devo jump-dance lain flat by Dave Laney's rather whispy vocals. It's all very '80s with the simple synths to match.

Optimum effectiveness is achieved on "Ant Architect," a dark, 6/8 electronic waltz that dives in and out of the fray with mathy precision and the creepy line, "We can suture the future shut like a cut / We can replicate structures that replicate us." Again, it all reminds me of those droning, non-dance numbers on old Cure albums, the ones you skipped past to get to "Hot, Hot, Hot." Still, it alone almost makes this CD worth the purchase. Almost.

At just over seven minutes, "The Installment Plan" feels like it goes on for seven hours. Ah, but it is the CD closer, after all. Yet another minor-key droner with Newton's dead-on Zedek vocals. You're better off picking up a copy of Been Here and Gone.
---
back to

Published in The Omaha Weekly Nov. 7, 2001. Posted Sept. 20, 2001. Copyright © 2001 Tim McMahan. All rights reserved.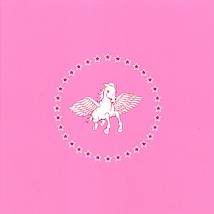 | | |
| --- | --- |
| | Rating: No |
| | Obligatory pull-quote: "New Wave minor-key art rock (and if that's not redundant, I donít know what is) that's old Psych Furs meets The Cure, but without those bands' tunefulness and subtlety." |